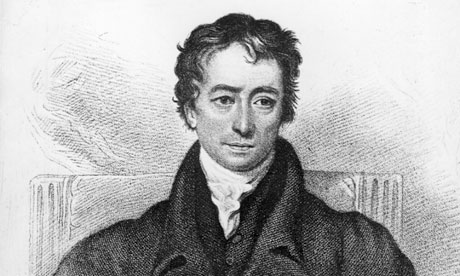 I have a crossword puzzle solver's knowledge of Charles Lamb: I know that he wrote essays under the name Elia, and that those four letters are very useful for puzzle creators. After that, I know nothing, so I was intrigued by this short piece that made me want to learn more about the man and, I admit, finally read him.
'Tragic domestic circumstances bound Charles to his sister Mary, with whom he lived "in a sort of double singleness", after she stabbed their mother to death in a fit of madness. Contrasting his tastes in reading with those of his sister, who "must have a story – well, ill, or indifferently told", Lamb confides that "out-of-the-way humours and opinion – heads with some diverting twist in them – the oddities of authorship please me most".' More...
This article is British, but Lamb is easily acquired in the US.